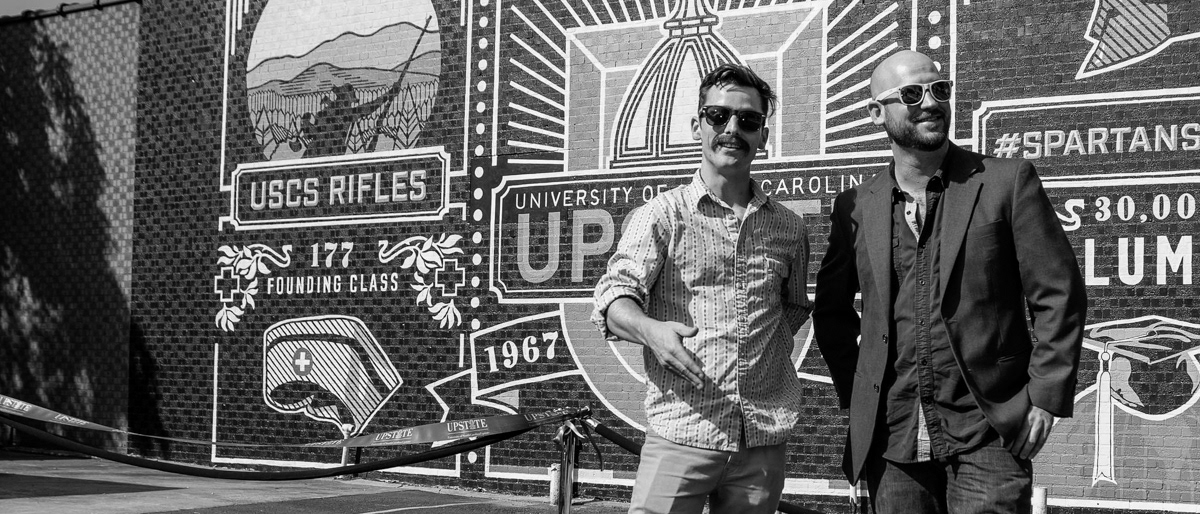 As a public artist team, we take great pride in what we do and fully embrace our practice as a collaborative one. This includes working with the multifaceted organizations and businesses that are our clients, the people of the communities that we work within to give them an equal voice through visual expression, and with each other, coming from varying backgrounds of social organization, design, and fine art.
Our practice is largely research-based, and we find endless inspiration by working with an ever-widening range of clients from different fields and backgrounds. We view each project as an opportunity to learn more about a given subject as it relates to the concept and visual elements that will strategically underlay a piece of public artwork, wall mural, hand-painted sign, or brand.
We often utilize historical elements from a given field as source material, fusing them with a modernist aesthetic to create work that is wholly innovative in both content and visual appeal.
At the core of our methodology, we are creative problem solvers. Each project is unique, and requires a consummate ability to consider the spaces we work within. We maintain a commitment to adaptability that allows us to work within any parameters set forth by fabrication constraints, construction needs, timelines, and budgets. 
We strive to connect with the people and place of each project by using this philosophy to generate designs that encapsulate the history, aspirations, and unique character of the particular sphere in which we are working.